Find the right hotel for our clients' stay.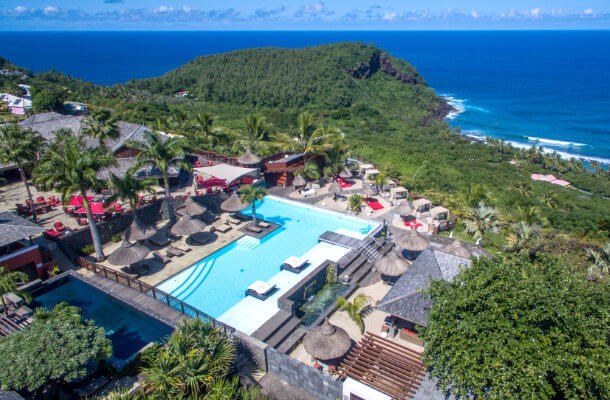 It is true that many of our clients are drawn to the hotels in Saint Gilles les Bains or prefer to book a hotel room in Boucan Canot. However, our DMC offer obviously does not stop there. We have accommodations availability everywhere. Hotels in the cirques with unusual landscapes, or hotels in the north of Saint-Denis for more urban stays.
Everyone can find suitable accommodations at the rate that suits them. Our hotel offers are classified by stars. Check out our selection.
Find accommodation in Reunion island for the holidays
To have access to the complete list of our accommodations in a region, use the interactive map. Click on the western region and discover all our house rentings in western Reunion.
Select a region to view accommodation
Accommodation from
SOUTH Reunion
Accommodation from
EAST Reunion
Accommodation from
NORTH of Reunion
Accommodation from
WEST Réunion
Accommodation from
PLAINS of Reunion
Accommodation from
CIRQUES of Reunion