Visit the south of La Reunion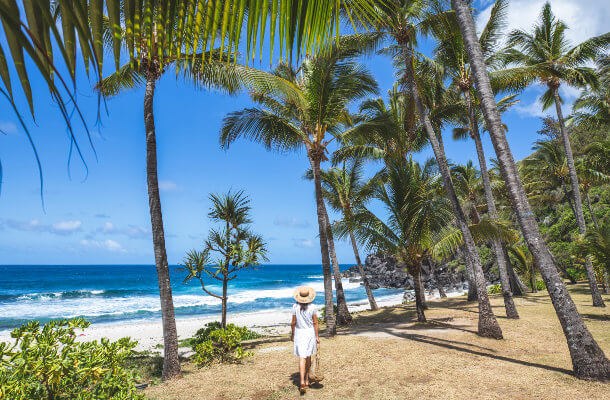 The south of Reunion island with Saint-Pierre as its main town is a tourist region like the west coast of La Reunion. Pierrefond Airport serves this part of the island.
This position offers certain advantages for moving around Reunion island. The traffic in this direction will be less dense and we will have access fairly quickly to the beaches of the west coast in Saint Gilles, but also to the touristic attractions of the plains of Reunion island, not to mention visiting the Piton de la Fournaise which is located at Southeast.
The south of Reunion island is admittedly less known than the west but is a smart choice for beach and hiking fans. We are located close to all the attractions of Reunion island not to mention the nightlife of Saint-Pierre which has many restaurants and bars as well as nightclubs.
Find accommodation in Reunion island for the holidays
To have access to the complete list of our accommodations in a region, use the interactive map. Click on the region to the west and also discover all our hotels in Saint Gilles les Bains.
Select a region to view accommodation
Accommodation from
SOUTH Reunion
Accommodation from
EAST Reunion
Accommodation from
NORTH of Reunion
Accommodation from
WEST Réunion
Accommodation from
PLAINS of Reunion
Accommodation from
CIRQUES of Reunion