Choose your activities for the holidays in Reunion island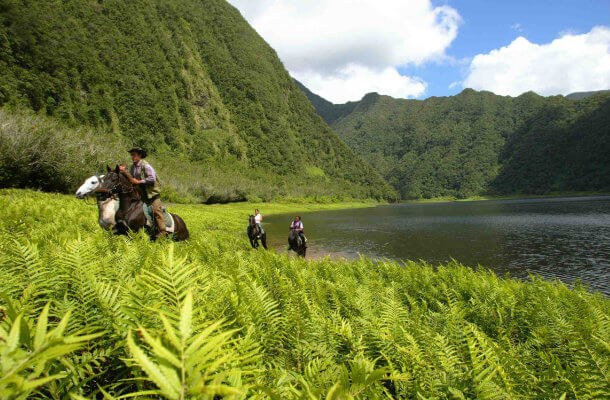 Our clients will need to inform its Mille Tours advisor who will be the participants for the adventure: children, friends, family, seniors ... We are at your disposal to help you offer the best stay in Reunion island. All from the best angle: not all activities are suitable for everyone.
If one is traveling with friends, going hiking on the trails of Reunion island during the day, or even by bike it will all be ideal. We also have activity combos to choose from!
If sport is not a priority, there are many excursions with a local guide from Reunion island to discover. We leave by coach to discover the fauna, flora and culture of Reunion island! One will also have access to tourist circuits: choose a theme and learn everything about the cultivation of sugar cane for example!
Tourist activities in Reunion island
After having discovered our excursion and trekking activities in the lands of Reunion island, we invite you to check out our other tourism activities in Reunion island.