ULM
The ULM offers you wonderful visibility, intense sensations and flying softness. The freedom feelings you will experience won't be forgettable!
Consult
PARAGLIDING
Speed, gliding between heaven and earth, acrobatics, closeness to the relief… in two words: thrills and fun!
Consult
HELICOPTER FLY
Often considered as the most beautiful flyover in the world. Several helicopter flight suggestions to give you an exceptional overview of the UNESCO World Heritage National Park
Individual
Group
Incentive
Consult
A la carte flyover program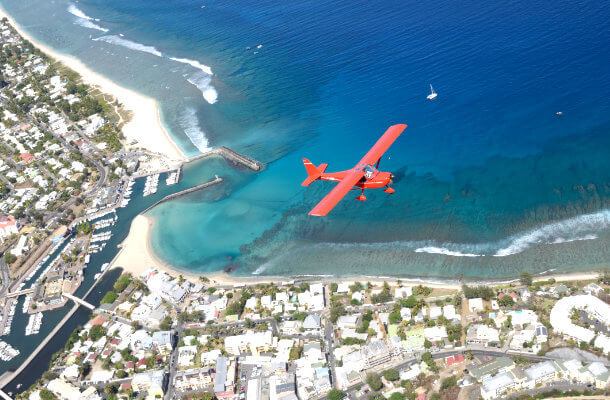 We are preparing unforgettable moments aboard a helicopter over Reunion island. We offer a unique experience, hiking, restaurant, golf and of course helicopter ...
For instance: go hiking in Mafate aboard a helicopter, and discover a place almost cut off from the world, very typical.
Or a 4wd day at the "Entre-deux"! We drop you off by helicopter after flying over the heart of Reunion island. Then to the 4wd to continue the adventure in the forest and observe some of the most beautiful landscapes in the world.
Tourist activities in Reunion island
After discovering our activities in the air of Reunion island, we invite you to consult our other tourism activities in Reunion island pages.