Villas for rent all over Reunion Island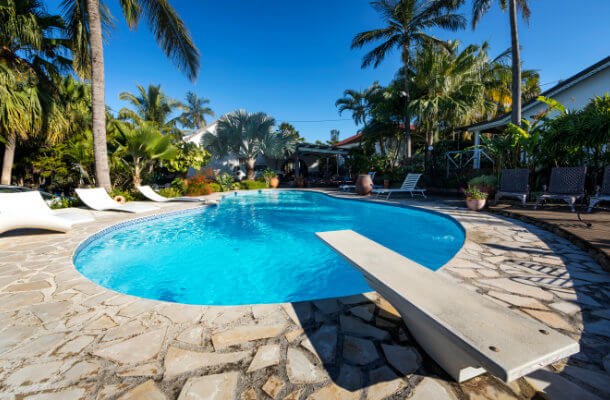 Holiday renting villas can be found all over Reunion Island. There are many activities to do all over the island, which is why we have a wide range of accommodations all around Reunion Island.
Our clients have access to luxury renting villas in Saint-Gilles les Bains, the largest seaside town in Reunion Island. They will also find very beautiful villas in the south of Reunion Island.
The aim is to offer choice and quality to suit all travelers to Reunion Island. For walking enthusiasts, there are even villas to rent near the volcano, le Piton de la Fournaise.
Find accommodation in Reunion Island for the holidays
To have access to the complete list of our accommodations in a region, use the interactive map. Click on the south region and discover all our house rentings in the south of Reunion Island.
Select a region to view accommodation
Accommodation from
SOUTH Reunion
Accommodation from
EAST Reunion
Accommodation from
NORTH of Reunion
Accommodation from
WEST Réunion
Accommodation from
PLAINS of Reunion
Accommodation from
CIRQUES of Reunion