Renting everywhere in Reunion island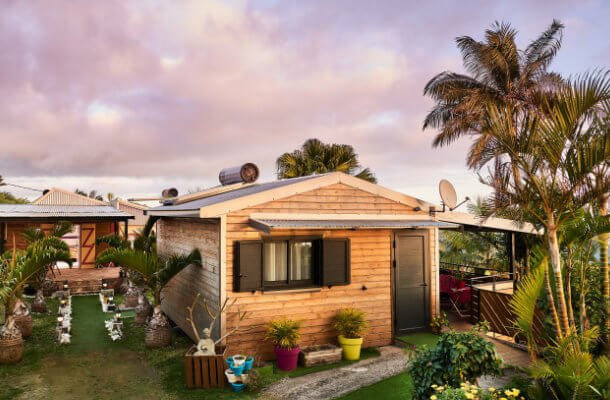 Thanks to a large network, our incoming travel agency is able to offer a wide choice of rentings types to its clients.
Some tourists prefer to have a smaller accommodation budget to do more family activities in Reunion island. Some people will prefer to enjoy a more comfortable renting house in Reunion island with a jacuzzi or swimming pool.
There are many reasons for a visit to Reunion island, some come to visit family or friends, some come to discover the exotic hikes and walks of Reunion island. Either way, our offer will allow everyone to find what they are looking for.
Find accommodation in Reunion island for the holidays
To have access to the complete list of our accommodations in a region, use the interactive map. Click on the western region and discover all our hotel rooms in western Reunion island.
Select a region to view accommodation
Accommodation from
SOUTH Reunion
Accommodation from
EAST Reunion
Accommodation from
NORTH of Reunion
Accommodation from
WEST Réunion
Accommodation from
PLAINS of Reunion
Accommodation from
CIRQUES of Reunion